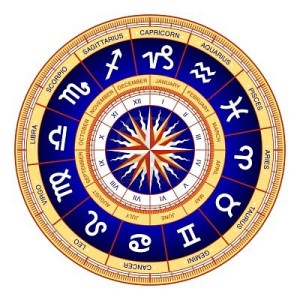 What is Astrology?
Astrology is an ancient science based on the observation of the cosmos around us and it's influence on Earth. It has been used for thousands of years and is based on the positioning of planets, stars, asteroids, time of day, and the Earth's orbit around the Sun. The positions of these heavenly bodies at our time of birth are imprinted into our life and regulates our human experience. This application is what astrology is more commonly known for in modern times, however not limited to this. Throughout history, astrology has been used by kings, emperors, and other powerful people to help them select times for certain actions to achieve the best results, and also help understand events on Earth. It has also been used historically for health, alchemy, wizardry, farming, etc. In modern days, astrology is most commonly used for personal readings and understanding oneself, which is known as 'humanistic astrology' and is more along the same lines as psychology.
Over the last millennium, astrology has been forbidden by modern religions such as most denominations of Christianity and Islam, however it is heavily embraced by many Hindus in India as well as many other smaller religions or sects of major religions. Ancients faiths and societies such as Egyptian, Babylonian, Greek, Roman, Zoroastrian, Mithraism. Essenes, Mayans, Aztecs, and Incans took astrology very seriously and some even worshipped the Sun as a Supreme God. Early Christians accepted astrology, and it is believed that the 3 Wise men who visited the newborn Jesus were Magi astrologers who simply knew of his birth due their observations of the stars and planets. It wasn't until hundreds of years after the birth of Christianity that astrology became forbidden by the newly formed 'Roman' Catholic Church to help them monopolize people's faith and to facilitate a limited version of reality. It is ironic that astrology is at the foundation of Christianity yet people were later executed for practicing it.The fact that astrology has been eradicated by major religions is why it is still taboo in mainstream culture. However, due to the internet and awakening of humanity, astrology is starting to become popular again. Fortunately, Christians (and the state) no longer persecute those who practice it as the landscape is much different these days.
What can Astrology do for you?
Astrology can help in various ways but is most commonly used in personal applications. When an astrologer looks at your natal chart he/she can help you understand your life's potentials better to help you navigate your life. Astrology can help you understand and clarify your skills, behaviours, patterns, relationships, money, etc. By understanding your natal astrology better, this can be helpful to assist you to live your life in a way that is more positively constructive. Forecasting is another great application that is commonly used. When doing a personal forecast, the astrologer can help you understand the themes in your life for a specific time period to help guide you more constructively. For example, if you are getting a Jupiter transit to your Sun, this can be a time of luck, growth, abundance, and expansion. However, the results you get during this period are also equally dependent on your free will choices and projection. Therefore you can either benefit or easily waste this period and what it can offer you based on your actions. Astrology is also used in many other ways. It can help you understand your relationships better by comparing the charts of you and the other. It can help you understand your children better to raise them more harmoniously. It can be used strategically to help you pick a time to perform a specific action. It can help you to decide on the best day to organize an event. It can help with understanding the best times to plant certain crops, which is what the Farmer's Almanac is based on. It can also help in many other applications, especially for business people. Click here for a list of services that I offer.