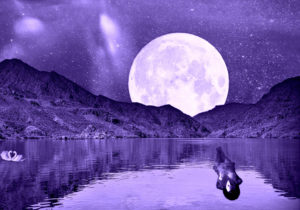 There will be a Full Moon in Pisces on September 6th but appearing at its fullest as it builds up on the night of September 5th. This is the peak of the lunar cycle that was initiated by a powerful New Moon Solar Eclipse in Leo (August 21st), and it's occurring less than a day after Mercury went stationary direct following a three-week retrograde period.
This has been a time of changes, insights, adjustments, and setting ourselves up for new beginnings that will develop over the coming weeks and months. This first week of September, in which the Full Moon is occurring, is especially insightful and developmental when it comes to how we are to proceed forward. However, although we may have some increased clarity and forward momentum, there will still be some confusion around details until we start the next Moon cycle on September 20th.
Overall, there has been a major emphasis on the Leo and Virgo energies, as things transition more towards Virgo now. Mars joined the Sun in Virgo a day before this Full Moon and Mercury will return to this sign on September 9th/10th. Overall, this is a time for getting things done and taking action. For some people, this could also be about making your life more efficient, organized, and productive, as well as cleaner, purer, and healthier.
Our Virgoan efforts may possibly be connected to the changes that are occurring as a result of both recent eclipses and Mercury retrograde. Due to the recent Total Solar Eclipse, there is a push toward expressing the Leo energies in new ways, which will occur in whatever area of your life it is activating based on your personal astrological blueprint.
This could have to do with how we express our creativity, authenticity, leadership, love, heart-centeredness, or playfulness, or could even be related to children. Uranus is also strongly influencing this period while in a tight trine with stationary Mercury, as it was during the recent solar eclipse as well. This energy can bring surprises, excitement, breakthroughs, innovation, freedom, or some sort of newer authentic expression.
CLICK HERE TO READ THE FULL ARTICLE ON COLLECTIVE-EVOLUTION