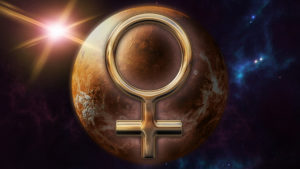 Venus has been retrograde since March 4th and it will last until April 15th. This is a time of reflecting on and revisiting matters of love, beauty, pleasures, creativity, money, values, and friendships. The themes started playing out around January 30th and will last until May when we will have more clarity on how to proceed forward.
I previously wrote an article about it, which you can read here if you haven't already. It will play out differently for everybody depending on how it is affecting your astrology chart (based on exact birth time) and also your Sun sign. Therefore, keep in mind that these Sun sign interpretations are based on only part of how Venus is affecting you at this time. If you know what your rising sign is, you can look at that one as well.
Aries
This is a time to reflect on how your values, self-worth, money, and relationships shape your identity. You may even be considering changing something about your appearance, just be careful that it is not something you may regret. If unsure, you may want to wait until the last week of April to make those changes.
Aries is an independent sign, and this could be a time in which you ultimately learn to value this aspect of yourself even more so. This could be a result of some changes and/or challenges with your current…
CLICK HERE TO READ THE FULL ARTICLE ON COLLECTIVE-EVOLUTION